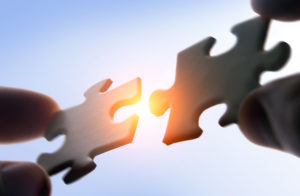 Ares Management has boosted its presence in the insurance space with the acquisition of $1.1 billion in insurance assets.
The Los Angeles-based alternative asset shop announced that its insurance platform, Ares Insurance Solutions, has expanded with the launch of Aspida Financial, which will be wholly owned by Ares Insurance Solutions.
Aspida has entered into a definitive agreement to acquire Pavonia Life Insurance Company of Michigan for $75 million, subject to regulatory approval. The transaction is expected to close by the end of the year.
North Carolina-based Pavonia offers life insurance, annuities and reinsurance products. The company operates in 49 states and has more than 4,700 agents and subgroups. Its staff of approximately 178 will become Aspida employees, a source familiar with the transaction told Private Debt Investor.
Ares declined to comment.
The acquisition will add an additional $1.1 billion of assets and $76 million of statutory capital to Ares' approximately $15 billion insurance platform. The firm will be charging an undisclosed management fee on Pavonia and sub-advising portions of the portfolio. Ares will be charging "market-rate" fees on those sections.
The firm launched its insurance strategy in 2013 and has previously operated it through minority stake transactions in players like Alleghany and strategic partnerships with other players in the market.
The private credit market has been slowly expanding into the insurance sector. Other firms such as Blackstone, Apollo Global Management and Victory Park Capital have all acquired or created platforms for the strategy.
Ares is a global asset manager founded in 1997 that has more than $137 billion in assets under management.