Home
Authors
Posts by Gregg Gethard
The system's investment staff may expand target ranges, among other tweaks, as its cashflow needs change.
Acquisitions and exits have started to recoup, according to the system's deputy CIO.
The FTC's proposed changes to pre-merger filing requirements would mandate the disclosure of certain LPs and may add significant costs to returns.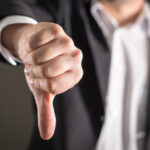 A proposed commitment to Insight's 13th flagship fund has been mired in controversy.
The move may add badly needed powder to a tight fundraising marketplace.
The long-awaited decision reflects the concerns of CIO Marcus Frampton about an overvalued PE market.
Abbott Capital is looking for an extension for its 2008 flagship fund of funds and is encountering resistance from LPs contending with slowing cashflows and valuation uncertainty.
'The word is out that we can be a strategic partner and agile in providing solutions for balance sheet restructuring or a provider of patient, long-term capital,' said CIO Nicole Musicco.
Alaska CIO Marcus Frampton has been an outspoken skeptic on the asset class in recent months, expressing concerns about manager valuations and governance.
Marcus Frampton said private equity hasn't yet had a correction and that he was stunned to see the multiples being paid for small, private companies.