They said it
"The impact on future earnings of companies and on their valuations is still unknown and it is possible that reliable valuation data may not be available until well into Q3"
Khizer Ahmed, founder of New York-based fund financing advisory firm Hedgewood Capital Partners, speaking in Talking Points, a new Private Debt Investor report out now which dives into all the most important themes in the asset in the covid era
Our dive into dislocation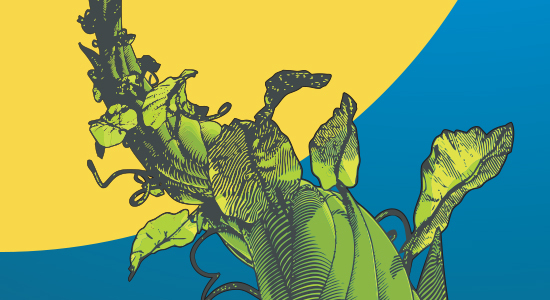 So what are these newfangled dislocation funds all about? Our July/August issue, which is out now, took a Deep Dive into the phenomenon. What it found above all was the need for speed. Funds from KKR and Apollo were both raised in just eight weeks, giving investors little time to do due diligence (which, if anyone needed reminding, is mostly carried out remotely these days). Don't expect much in the way of fund structuring innovation – most are kept as simple and familiar as possible in the interests of (you guessed it) LPs' ability to make commitments quickly.
Investors were well prepped, however. It wasn't perhaps the easiest sell during the long period of benign market conditions, but over the last couple of years fund managers had been encouraging LPs to set aside capital for a downturn they felt they could see coming. "They wanted to have the ability to move quickly when the market turned, and they had the discussions that would enable that," Rohit Kapur, pensions investment research manager at Centrica, told us.
Ares' latest big move
"Each time we've tested a new level of market size, we are seeing that the market is larger and larger," said Ares Management chief executive Michael Arougheti in a video shot at our New York Forum towards the end of last year.
Now, the firm is pushing those boundaries further. Traditionally focused mainly on North America and Europe, Ares has made a big push into Asia by taking a majority stake in Hong Kong-based manager SSG Capital.
The deal, which adds around $6 billion to Ares' assets under management, brings together the world's number one private debt fundraiser according to the PDI 50 with the third-largest in Asia (SSG crept into our latest ranking in 50th place, behind only Sydney-based AMP Capital in 26th and Hong Kong's PAG in 37th).
Bad stuff on the way 
Lee Rochford, group chief executive of Manchester, UK-based Arrow Global, told us in a video call on Friday that European banks are making provisions for four to five times the amount of bad loans they were projecting a year ago.
Despite the best efforts of central banks, "losses will get allocated and you can expect them to be substantial".
Which is not at all bad news for non-performing loan specialist Arrow, which announced a first close of more than €1.1 billion for its debut European fund in January.
Data snapshot
Taps turned on. The asset class still has a long way to go in H2 to make 2020 a decent fundraising year, with just over $60 billion raised in the first half. However, the number moved up from around $25 billion in the first quarter to $35 billion in the second, as the focus shifted to distressed opportunities created by the pandemic.
Essentials
ESG's money-making potential
On the hot topic of environmental, social and governance issues, a narrow majority (51 percent) of institutional investors say they expect higher long-term returns from real estate if ESG criteria are taken into account when making investment decisions. Of 100 investors surveyed by German real estate manager Warburg-HIH, 11 percent said they would accept a 0.2 percent lower return in order to meet ESG criteria. Further details may be found here.
The retail investors warming to credit
With the US Securities and Exchange Commission apparently happy with the idea, private debt appears to be opening up to the masses. Following wealth manager Yieldstreet's decision to add a private credit vertical, Robin Blumenthal interviewed Pimco managing director Eric Mogelof about "democratising access" to the asset class.
LP watch
Institution: New Mexico State Investment Council
Headquarters: Santa Fe, US
AUM: $27.44bn
Allocation to alternatives: 22.12%
New Mexico State Investment Council has approved commitments of $100 million each to Oaktree Opportunities Fund XI and Silver Point Specialty Credit Fund II, a contact at the US sovereign wealth fund informed PDI.
The $27.44 billion wealth fund has a 22.12 percent current allocation to alternative investments. New Mexico SIC tends to favour commitments to senior debt funds within the corporate sector.
---