They said it
"Unprecedented waves of protest in China have caused ripples of unease across financial markets, as worries mount about repercussions for the world's second-largest economy"
Susannah Streeter, senior investment and markets analyst at UK financial services firm Hargreaves Lansdown, quoted in a press release.
First look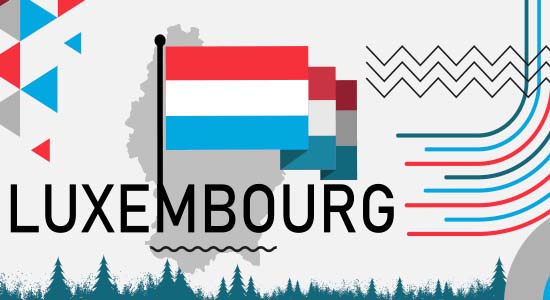 Debt funds flock to LuxembourgLuxembourg has become a key domicile for private debt funds, with funds under management increasing by more than 45 percent this year, according to the KPMG Private Debt Fund Survey produced by KPMG and the Association of the Luxembourg Fund Industry. This means private debt funds under management in Luxembourg have reached almost €268 billion. Nor is this a sudden one-off jump: between 2020 and 2021, AUM had already increased by more than 40 percent. "In these challenging circumstances, the Luxembourg private debt market demonstrated its resilience once again by expanding at the same remarkable pace as 2021," said Valeria Merkel, partner in audit, private and public asset management and co-head of private debt at KPMG. "The demand for financing remains robust, despite inflation, recession risks and geopolitical tensions." The survey found that 56 percent of Luxembourg private debt vehicles focused on participation and 44 percent on origination, while 83 percent were closed-end and 17 percent open-end. Although 80 percent of investors say ESG is a vital factor in investment decision-making, the survey acknowledged that "there is still plenty of work to do towards reaching the maturity [on ESG] seen in other markets". While Private Debt Investor data has shown a bias to senior debt strategies over the last couple of years (around 50 percent of total raised), among Luxembourg vehicles the bias is even stronger, at 64 percent. Distressed debt and mezzanine each account for 13 percent.
ACC study contains optimism for 2023The latest Financing the Economy survey from the Alternative Credit Council and law firm Allen & Overy finds that, although private debt deployment paused in mid-2022 "due to rapid changes in the macro environment", managers remain optimistic about deployment over the next 12 months. It said the investment case for private debt was "still compelling" in a rising rate environment "as long as macro stresses remain manageable for borrowers". The survey found that global private credit managers increased their deployment by 20 percent in 2021 to an estimated $127 billion and continued to expand into new markets and strategies. While acknowledging that market volatility and the denominator effect had dampened fundraising activity this year, the survey said managers expect the trend to be temporary and that investors would continue to develop dedicated private credit allocations. In the retail sphere, the Long-Term Asset Fund and European Long-Term Investment Fund are expected to provide new sources of capital, even though "there are differences of opinion about the extent to which private credit will become a mainstay of retail portfolios".
Essentials
Giving directions on the road to net zero
The Net-Zero Asset Owner Alliance, a group of 82 asset owners that have committed to net-zero portfolios by 2050, has detailed its expectations on climate for private markets managers in a 19-page "call to action", our colleagues at New Private Markets report (registration required). The document sets out "minimum expectations" as well as key recommendations for all private asset managers in aligning with net-zero objectives. It has also provided specific actions for each asset class, ranging from governance structure and disclosure on greenhouse gas emissions, to financing the transition.
This matters, because – as NPM's Toby Mitchenall noted in a commentary last week (registration required) – private markets remain an emissions data blind spot in many institutional portfolios, which in turn prevents them from developing effective roadmaps to net zero within those asset classes. This latest document, which tells private markets asset managers exactly what their LPs need when it comes to both reporting and "direction of travel" on climate action, should go some way towards filling in these knowledge gaps.
EU economy tipped for tough H1The European economy's strong momentum will almost come to a halt early next year, S&P Global Ratings' economists said in a new report (login required).  "Sticky inflation, stunted hiring, and higher interest rates will be clear negatives," said Sylvain Broyer, EMEA chief economist at the organisation. On the other hand, a substantial acceleration in wages and stronger public investment should support domestic demand and steer the economy toward a modest recovery from the middle of next year. As 2022 comes to a close, manufacturing production in the EU is at an all-time high, even if energy-intensive sectors have curtailed activity because of higher costs. The hiring cycle is still strong and driving consumption.
"On the other hand, the policy rate cycle is probably closer to the end than the beginning, but also isn't over yet," Broyer said.
LP watch
Institution: Pennsylvania Public School Employees' Retirement SystemHeadquarters: Harrisburg, USAUM: $76.0 billion Allocation to alternatives: 30.0%
The board of the Pennsylvania Public School Employees' Retirement System has authorised staff, through an emergency procurement, to initiate the request-for-proposal process for an investment consultant, according to the pension's latest board meeting materials.
The chosen firm will perform investment consulting services across all asset classes, including investment, performance measurement, risk and attribution services.
The final terms and conditions of the agreement must be satisfactory to the office of chief counsel, the investment office and the executive office, as evidenced by their respective signatures on the agreement.
In October, the board motioned to retain Aksia as the private markets and back-office services investment consultant. In 2017, PSERS gave Hamilton Lane a $7 million, five-year contract to help find alternative investments not sold on the stock market. Over the past five years, the fund has also paid $3.5 million to Aon for "general investment consulting".
It is unknown whether these services are still maintained with the new RFP arrangement.
PSERS currently allocates 6 percent of its total investment portfolio to private debt, totalling $4.56 billion in capital. The pension's recent private debt commitments have focused on distressed vehicles across a variety of regions.
---
Today's letter was prepared by Andy Thomson with John Bakie, Christopher Faille and Robin Blumenthal