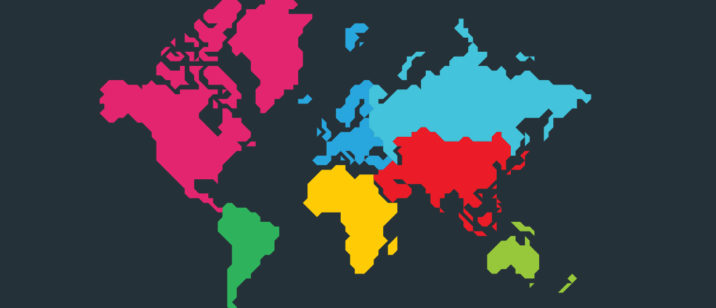 Fund Manager of the Year
1 Ares Management
2 Carlyle
3 HPS Investment Partners
Ares Management secured Global Fund Manager of the Year for the third time in four years, after another strong performance. By the end of September 2022, Ares Management had around $204.5 billion in assets under management in the US, European and Asia-Pacific markets, with $150 billion in direct lending AUM and almost $100 billion in US direct lending. The Ares Credit Group was made up of 327 investment professionals in 19 offices around the world, as of the end of last year.
---
Newcomer of the Year
1 Brinley Partners
2 Maple
3 ARCOS Capital
Brinley Partners, a new credit-focused alternative investment manager, was founded by Kerry Dolan in 2021 after she secured a $3 billion commitment from a large Canadian pension fund. The team has grown to 16 people and more than $4 billion of total capital (including anticipated leverage) and, since commencing its investment activities in Q4 2021, has deployed over $1.5 billion. Half the Brinley investment team and more than 50 percent of its employees are women, compared with approximately 13 percent of fund managers in the alternatives space on average.
---
Distressed Debt and Special Situations Deal of the Year
1 Marathon Asset Management (Europcar Mobility Group)
2 North Wall Capital
3 SVP
Marathon Asset Management successfully monetised its restructured equity investment in Europcar Mobility Group, the European auto rental company. The deal represented one of Marathon's largest investments in recent years. The firm to helped lead a complex French restructuring that resulted in significant deleveraging, a backstopped capital injection, a rapid emergence from bankruptcy and ultimately a sale to Volkswagen and a strong return.
---
CLO Manager of the Year
1 CVC Credit
2 GoldenTree Asset Management
3 CIFC Asset Management
CVC Credit's European CLO business reached a new milestone of around €10 billion under management, up from around €8 billion at the same time in 2021. The firm saw four new issue CLOs, with a total aggregate value of about €1.7 billion; one reset priced with a total transaction value of more than €464 million; and five transactions in total across Europe, with a total value of nearly €2.2 billion.
---
Sponsored Deal of the Year
1 KKR Credit (Ultra Electronics)
2 Partners Group
3 Apollo Global Management
KKR Credit was approached by Advent International as one of only a handful of parties to provide junior financing to support its high-profile P2P acquisition of Ultra Electronics, a leading UK-headquartered defence electronics provider, primarily serving the US, UK, 'Five Eyes' governments and prime defence contractors. KKR provided more than $300 million in financing, comprised of privately placed senior unsecured notes and HoldCo PIK Notes, a Term Loan B investment and a private equity investment.
---
Fundraising of the Year
1 HPS Investment Partners
2 Carlyle
3 Ardian
From 1 November, 2021, to 1 November, 2022, HPS Investment Partners raised around $23.5 billion across its private and public credit strategies. Towards the back end of 2021, the firm closed its fifth speciality loan fund on $11.7 billion. The firm's speciality direct lending and core senior lending strategies have also been a big draw with investors, reflected in the firm jump from sixth to third place in the latest version of the PDI 100 ranking.
---
Investor of the Year
1 CPP Investments
2 Generali Investments
3 Maryland SRPS
CPP Investments' Credit Investments department – with C$54 billion ($40 billion; €37.5 billion) in net assets – invests in both public and private credit and credit-like products globally. It provides debt financing solutions across the entire credit structure, including term loans, high-yield bonds, mezzanine lending, structured products and other solutions for borrowers in most sectors. To achieve scale and efficient access to certain markets, CI invests in platforms and other capital deployment vehicles, and may gain this exposure through an equity investment.
---
Responsible Investor of the Year
1 Blackstone 
2 Ares Management
3 Eiffel Investment Group
Blackstone ESG team has grown significantly in the past year – more than 40 dedicated professionals have extensive ESG and climate finance experience. Blackstone has a dedicated corporate ESG team that partners with ESG professionals within each business unit. Blackstone's ESG team is led by Rita Mangalick. The Sustainable Resources Credit Platform complements the firm's existing private equity energy and infrastructure strategies, which invest in companies that support the energy transition and climate change solutions.