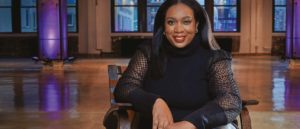 HarbourView is one of a handful of first-time funds in the challenged fundraising market. The firm is rare in the private equity world in that it was founded and is led by a Black woman, Sherrese Clarke Soares. Also, it's pursuing a niche strategy differentiated in the market, though one that is becoming more popular.
"HarbourView Equity Partners offers prospective investors the opportunity to invest in an asset class that is potentially less susceptible to traditional recessionary headwinds," according to an investment memo from NEPC prepared for Ventura County Employees' Retirement Association.
A HarbourView spokesperson declined to comment. PJT Park Hill is working as placement agent on the fundraising.
Fund I is targeting $500 million, with a $1 billion hard cap for investments in royalties-producing sound recording, music publishing and composition assets. The firm collected about $115 million for a first close late last year, according to sources and a Form D filing from November.
HarbourView Equity Partners Royalties Fund I has a three-year investment period and a six-year term (with two one-year extensions). It charges a 1.75 percent management fee on invested capital and a 20 percent carried interest rate after an 8 percent return, according to documents from the Ventura County pension system. The system was considering a $30 million commitment to the fund.
Fund I will use a European-style carry distribution model, paying 100 percent of distributions to LPs until aggregate distributions equal aggregate contributions of fees and capital contributions, the documents said. The fund is targeting mid-teens to low 20 percent net internal rates of return across 25 to 30 investments, which are expected to average around $40 million, the investment memo said.
HarbourView's strategy uses data to create a diversified pool of long-tenured, non-correlated investments in musical works, producing income streams through different channels, according to the NEPC memo.
The firm looks at two types of cash-flow generating catalogs, the investment memo said: music composition rights (publishing); and sound recording rights (masters).
Clarke Soares formed HarbourView in 2021 with aspirations to grow the firm into a $20 billion asset manager by 2026, Buyouts reported last year. The firm formed as a fund-of-one with Apollo, which contributed $1 billion.
Since its founding, HarbourView has accumulated a catalog of more than 17,000 songs across master recording and publishing income streams. Last year, for example, it acquired the music publishing catalog of Incubus.
Clarke Soares has built up the firm's infrastructure, which is something that new firms can be lacking. Along with eight investment professionals, she has developed a business development function, data and strategy and back office, according to an org chart as part of the investment presentation.
Clarke Soares spent part of her early career at GE Capital, where she worked on structured finance and led the firm's initial investments in entertainment, according to her LinkedIn profile.
She then moved to CIT Group, helping to form the entertainment practice group, helping to oversee a $1 billion portfolio of entertainment companies. After, she joined Morgan Stanley working in the entertainment, media & sports structured solutions platform.
She was then recruited by Providence Equity to lead acquisitions platform Tempo Music in partnership with Warner Music, before she set off on her own to form HarbourView.