Home
Authors
Posts by Chris Witkowsky
Sherrese Clarke Soares formed HarbourView in 2021 with aspirations to grow the firm into a $20bn asset manager by 2026.
As funds hit the market over the next few months, they will likely contend with what some sources have told me is 'LP fatigue'.
In this second episode of our miniseries Private Markets and the End of Cheap Money, we talk to LPs about allocation shifts, impacts on fundraising and what investors are looking for out of their GPs as rates rise.
Braven is being launched by William Abecassis, who spent over a decade at BlackRock, including leading equity and debt investments in growth stage companies as head of innovation capital.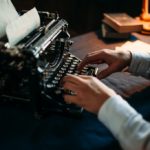 Discount levels as high as 30% are unlikely to entice any but the most desperate sellers to approach the secondaries market for liquidity relief.
GPs lately are doing all they can to distribute capital back to LPs. It's all about finding paths to liquidity.
The process, known as a tender offer, is among several options GPs have to deliver liquidity back to LPs at a time when distributions and fundraising are slowing.
The commission proposed rules for the first time that would outright ban certain practices – a move away from its traditional focus on making sure GPs are providing LPs with appropriate disclosure.
The proposal comes as the SEC under chairman Gary Gensler puts private equity under tighter scrutiny.